Manufacturing and Materials
The purpose of our research is to generate new knowledge enabling the safe and efficient manufacturing of medicinal products. Our international team is aiming to integrate experimentally based approaches with fundamental understanding of physical, chemical and pharmaceutical engineering principles, including computer simulation of the system's behaviour.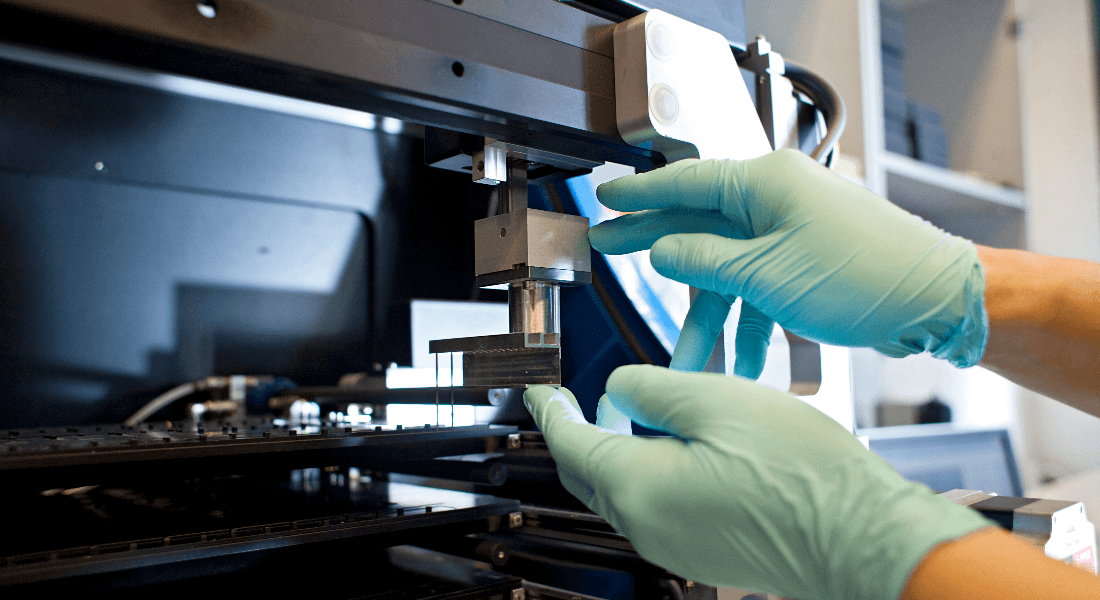 Future health care system based on personalized products requires development of novel manufacturing solutions enabling the flexible and continuously operating manufacturing solutions for personalized medicines. Our group is focusing on innovative processing methods for both small-molecule and protein/peptide-based medicinal products.
"We need a paradigm shift in a way how we design medicinal products – current design principles based on manufacturing innovations from the 19th century do not last anymore," says Professor and Group leader Jukka Rantanen.
Key element in the future products is the increasing use of computer simulations and complex data analysis methods supporting the experimental work. Our goal is to understand the properties of active pharmaceutical ingredients and excipients in relation to their processing behaviour, and further, in relation to the optimal bioavailability of the final dosage form. Specifically, we focus on solutions enabling the production of personalized medicines in a continuous processing mode using particle engineering, printable dosage forms, extrusion and innovative combinations of these.
The M&M group is focusing on particle engineering, printable dosage forms, extrusion and following publications provide a snapshot of our research work:
Rantanen J and Khinast J, 2015.The future of pharmaceutical manufacturing sciences. J. Pharm. Sci. 104 3612–3638.
In this paper, the key elements of innovative manufacturing technologies are described. This paper is the most downloaded document in J. Pharm. Sci. during the year 2018 so far.
Edinger M, Bar-Shalom D, Sandler N, Rantanen J, Genina N, 2018. QR encoded smart oral dosage forms by inkjet printing. Int. J. Pharm. 536 138-145.
This paper is introducing the concept of information-rich dosage units for personalized treatment strategies.
Wan F, Larsen FH, Bordallo HN, Foged C, Rantanen J, Yang M, 2018. Insight into Nanoscale Network of Spray-dried Polymeric Particles: Role of Polymer Molecular Conformation. ACS Appl Mater Interfaces (in press) doi: 10.1021/acsami.8b12475
In this paper, we report the process-structure-performance relationship of spray-dried polymeric microparticles intended for protein delivery.
Group members
Internal researchers