30 October 2023
Professor Ben Boyd named AAPS Fellow
Pharma Research
Professor Ben Boyd was recently named AAPS Fellow, an honorary title in AAPS, American Society of Pharmaceutical Scientists. Ben Boyd received the recognition formally October 22 at the PharmSci 360 event in Orlando, Florida.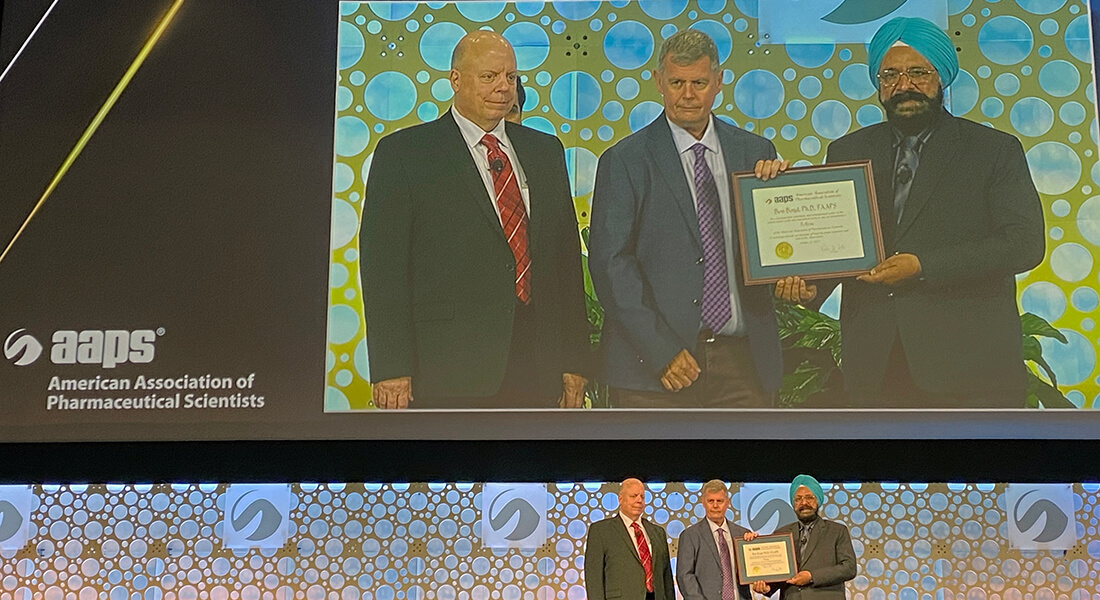 The elevation to fellow is in recognition of the member's "professional excellence and sustained superior impact in fields relevant to AAPS' mission: advancing the capacity of pharmaceutical scientists to develop products and therapies that improve global health", as the official statement from AAPS says. AAPS Fellows are nominated by members of AAPS, American Society of Pharmaceutical Scientists.
In their press release, AAPS states the reasons for Professor Ben Boyd's new title:
"Ben Boyd is recognized as an established scholar at the intersection of drug delivery and colloid science, focusing on lipid and lipid self-assembly and the development of new methods to study these topics. He has published more than 300 papers, attracting more than 16,000 citations, and is a past President and Fellow of the Controlled Release Society as well as past President of the Australasian Colloid and Interface Society.
He currently serves as co-editor of Journal of Colloid and Interface Science, was Editor for Asia for Drug Delivery and Translational Research and sits on numerous editorial advisory boards. Dr. Boyd has mentored 42 Ph.D. students. His research has attracted significant national and international funding, including multiple grants from the Bill and Melinda Gates Foundation, and prestigious fellowships from the Australian Research Council and the Novo Nordisk Foundation, the latter of which he is currently undertaking at the University of Copenhagen."
Professor Ben Boyd is also an NNF Laureate Research Fellow Novonordisk Foundation, besides being a highly esteemed researcher at Department of Pharmacy.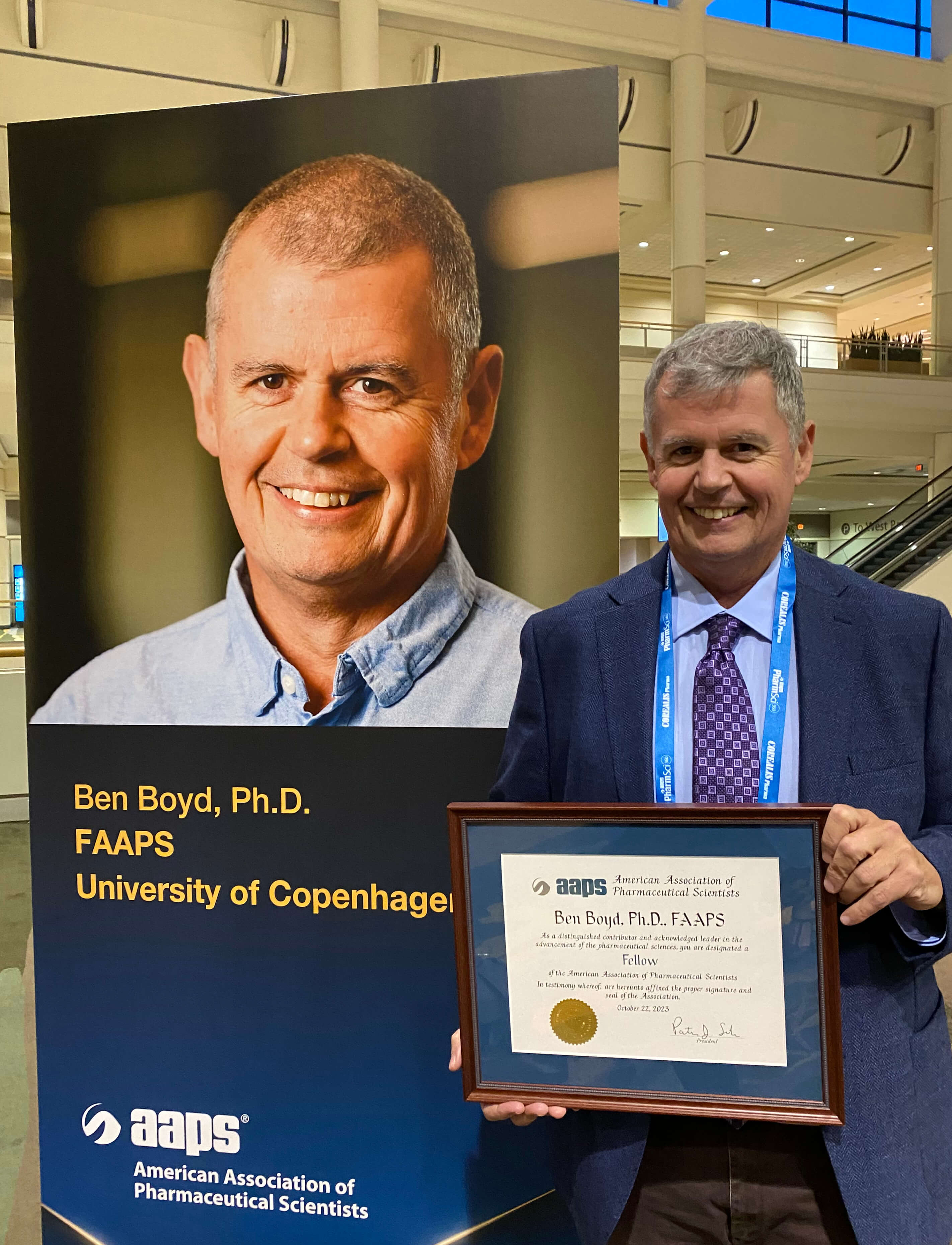 Topics