26 September 2023
Petrine Wellendorph new Head of Programme for DRA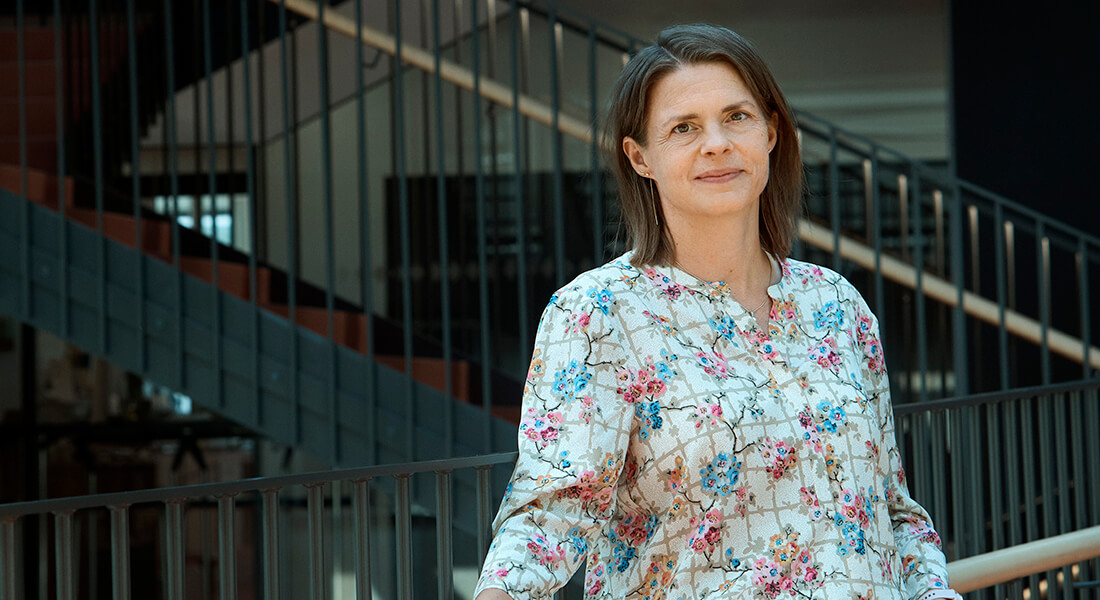 Professor Petrine Wellendorph has been appointed Head of Programme for Drug Research Academy. This is a position where she will set the direction for the education of researchers within the field of pharmaceutical sciences in the coming years. Petrine Wellendorph takes over the position from Professor Jukka Rantanen, who has held it since 2020.
In which subjects within the PhD area do you have a specific interest?
"The great supervisor relation, mentorship and a responsible conduct of research."
Do you have any thoughts and ideas yet for how you would like to develop the DRA programme?
"The DRA programme is running so smoothly, so most of all I want to nourish it. I would like to inspire the PhD students with subjects such as innovation, collaboration and the importance of teamwork".
In your opinion, what is especially important for young researchers today?
"I think that young researchers are facing some very demanding requirements. You have to acquire many qualifications and fulfil a great many expectations – especially your own. It's very important not to be too hard on yourself. I think that the most important thing is an environment where you are thriving and where you belong. It's important to be part of a community, such as your group, of other PhD students or for example by engaging in collaborations. This way, you will feel like you are a part of something bigger."
Petrine Wellendorph started her own career as researcher in DRA and she was actually the very first PhD student in DRA's PhD programme, when she was enrolled in 2002.
The new Head of Programme at DRA relates her own experiences as a PhD student:
"It was a very positive experience and I only have good memories. My supervisor, Hans Bräuner, gave a general direction for the project, but he also gave me scope for developing my own ideas. At the same time, he shared my enthusiasm for the research. This way, I developed both confidence and independence as a researcher. It gave me a good grounding for pursuing an academic career afterwards. I also went through some pressure during my PhD – I had two children, which delayed the project – but I always felt supported and that I belonged to a community. So despite the fact that research is a very individual phenomenon, I never felt alone. This experience has stayed with me."
As DRA's Head of Programme, Petrine Wellendorph will also be DRA's official representative in ULLA, European University Consortium for Pharmaceutical Sciences, and she will collaborate closely with MOMED and IVP, two other PhD programmes at SUND.
Topics