LEO Foundation Center for Cutaneous Drug Delivery - Organization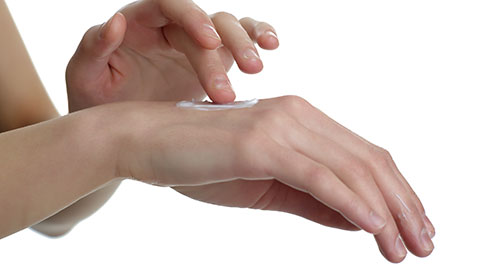 Organization
The LEO Foundation Center for Cutaneous Drug Delivery is organized around three research pillars, identified as key for enabling its development:
i) novel analytical tools
ii) novel drug delivery systems
iii) novel biological models.
These pillars are combined with selected indication areas, initially focusing on infection/inflammation, to provide necessary depth to the research, including subsequent indication areas (skin cancer, vaccination) when Center growth allows this to be done without losing critical mass.
Another key element of the development of the Center is interfacing of Center activities with related activities within the Department of Pharmacy. In order to secure this, each pillar will be initially led by a senior staff scientist, who will also be PI for the area during the initial years.
Complementing this, we are currently recruiting three tenure-track Assistant Professors, each focusing on one of these research pillars. Within a 3-5 year period, these are expected to grow into PIs (2nd generation PIs) in their respective area.
In parallel, recruitment of PhD students and activities for Center growth by external funding are ongoing, and steps are taken for integration between the research activities in the three pillars, and between Center activities and activities at the Department of Pharmacy overall.
Research Organization
Research Organization Chart (pdf)
Management Group
Martin Malmsten, Research Director & Principle Investigator

Professor in Biopharmaceuticals, Biophysics and Drug Delivery at the Department of Pharmacy, University of Copenhagen. Professor at, and previous Chairman of, the Department of Pharmacy, Uppsala University. Previously Director of the Institute for Surface Chemistry in Stockholm, Sweden.
Malmsten's research has resulted in >260 papers, as well as several books and patent families. Parallel to his academic research, he is co-founder of several companies, two developing peptide drugs, and one developing image-guided delivery systems.
Awarded, e.g., the Langmuir Lecture Award from the American Chemical Society and the Norblad-Ekstrand Medal. Member of the Royal Swedish Academy of Engineering Science, Fellow of the Royal Chemical Society, guest professor at Charité University in Berlin, and Editor-in-Chief of the Journal of Colloid and Interface Science.
Malmsten's current research interests include microgels, nanomaterials for drug delivery, as well as antimicrobial, anti-inflammatory, and anticancer peptides.
Thomas Rades, Principle Investigator – Novel Drug Delivery Systems

Professor in Pharmaceutical Design and Drug Delivery at the Department of Pharmacy, University of Copenhagen. Before that he was the Chair in Pharmaceutical Sciences at the National School of Pharmacy, University of Otago, New Zealand from 2003 – 2012. TR has published >340 papers in international peer review journals as well as several book chapters and patents. He is a co-author of the book: Fasttrack: Pharmaceutics - Drug Delivery and Targeting (1st Edition: 2009, 2nd Edition: 2012).
TR is also Editor of the Journal of Pharmaceutical Sciences and the European Journal of Pharmaceutics and Biopharmaceutics, as well as Associate Editor of the Journal of Pharmacy and Pharmacology.
His research interests include the solid state of drugs and dosage forms, and nanoparticles as delivery systems for drugs and vaccines, aiming to improve drug therapy through appropriate formulation and characterization of medicines and to increase understanding of the physico-chemical properties of drugs and medicines.
Hanne Mørck Nielsen, Principle Investigator – Novel Biological Models

Professor in Biopharmaceuticals and Drug Design, and Research Chair of the Section of Biologics at Department of Pharmacy, University of Copenhagen.
HMN's research has resulted in >100 peer-reviewed papers in recognized international journals and >25 book, patent, and other public scientific publications. Editorial Advisory Board member of the Journal of Pharmaceutical Sciences, Danish Medicines Agency Committee member, and listed on AcademiaNet. HMN's research interests include design of advanced drug delivery systems for macromolecular therapeutics, including antimicrobials, and evaluation of the drug delivery potential through mechanistic studies of specific interactions with biological barrier matrices, such as biofilm, mucosa, and skin.
Jesper Østergaard, Principle Investigator – Novel Analytical Technologies

Associate Professor at Department of Pharmacy, University of Copenhagen, and leader of the Pharmaceutical and Physical Chemistry group. JOE's research has resulted in around 100 peer reviewed papers and a number of other contributions.
Further he is a co-founder of two spin-outs from the Department of Pharmacy. He is currently the EU coordinator of the CRYDIS program, a Research and Innovation Staff Exchange (RISE) project within EU's Horizon 2020 program.
JOE's research is firmly founded in physical chemical aspects of drug formulation and focused on molecular interactions, e.g. the non-covalent interactions of drug substances. A key element is also the development of new analytical methodologies within separation and spectroscopy for physico-chemical characterization of drug substances including a novel UV-imaging technology for dissolution.