27 August 2020
Will Voice Assistants become your at-home pharmacist? – watch the video
Innovation
A study conducted by Master student Olivia Kie Drewsen (Social and Clinical Pharmacy group) shows that artificial intelligence (AI) has major potential to help patients follow their treatments, as they are keen on using it as a complementary tool.
"Have you taken your medication today? Should we make an appointment with your doctor? Would you like to know more about your medication?" Not only could virtual assistants ask these questions to patients, but patients are also enthusiastic about them, too. A feasibility study conducted by Olivia Kie Drewsen shows that a voice-based AI assistant make patients engage in conversations about their medications and diseases on a daily basis, increasing their knowledge and adherence, thus empowering them.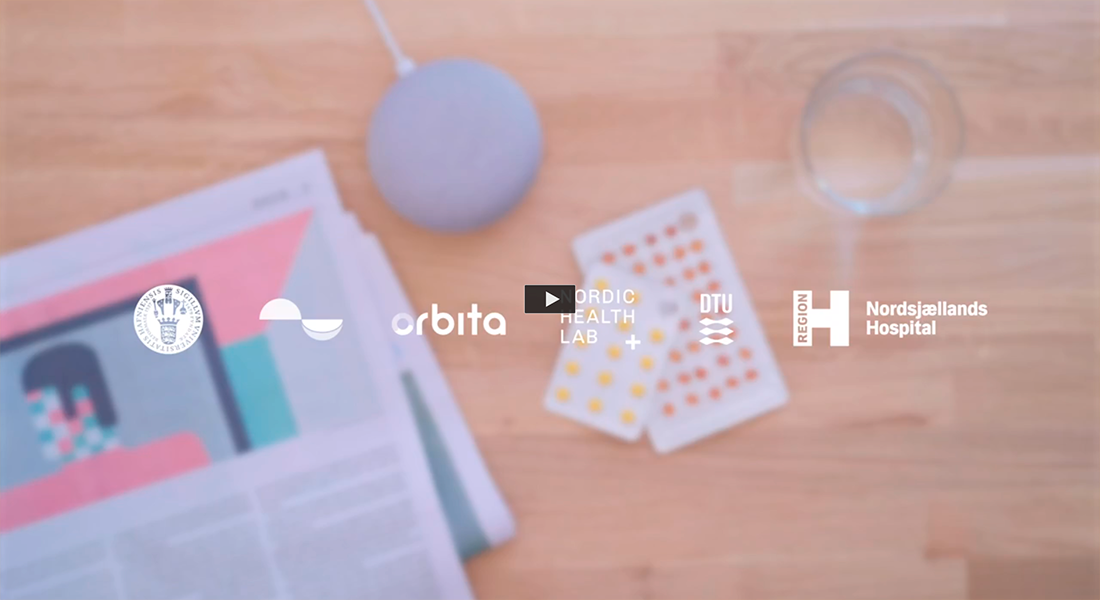 Watch the video that sums up the study
With an AI-voice platform provided by Boston-based company Orbita, and together with technical expertise from the Danish Technical University, Olivia Kie Drewsen created and designed a virtual assistant that was tailored to each participating patient. The study investigated the patients' acceptability of the assistant as an addition to their treatment regime, and during two weeks, the patients used the assistant to support their treatment and reported on their experiences with it.
The patients interacted with the virtual assistant more times a day than they had to take medications – even to report temporary non-adherence – and the conclusions not only shows that patients are willing to use virtual assistants to help them with their medication and general health, they also underline that AI could influence their health beliefs, and indicate that voice-based assistants are a valuable investment for the future of adherence interventions and healthcare technologies.
Master student Olivia Kie Drewsen was supervised by Associate Professor Susanne Kaae at the Department of Pharmacy, and the project was made in collaboration with the Nordic Health Lab, Consultancy group Barcenas & Brandin and Orbita.
The Department of Pharmacy welcomes new Master students every year. Read more about our Master theses opportunities.
Ask for a copy of the full thesis to Olivia Kie Drewsen