14 December 2020
New research grants to study the origin of neurodegenerative diseases and potential therapies
Grant
Research funding from the Novo Nordisk Foundation and the Lundbeck Foundation to advance the understanding of the biological process at the basis of neurodegenerative diseases.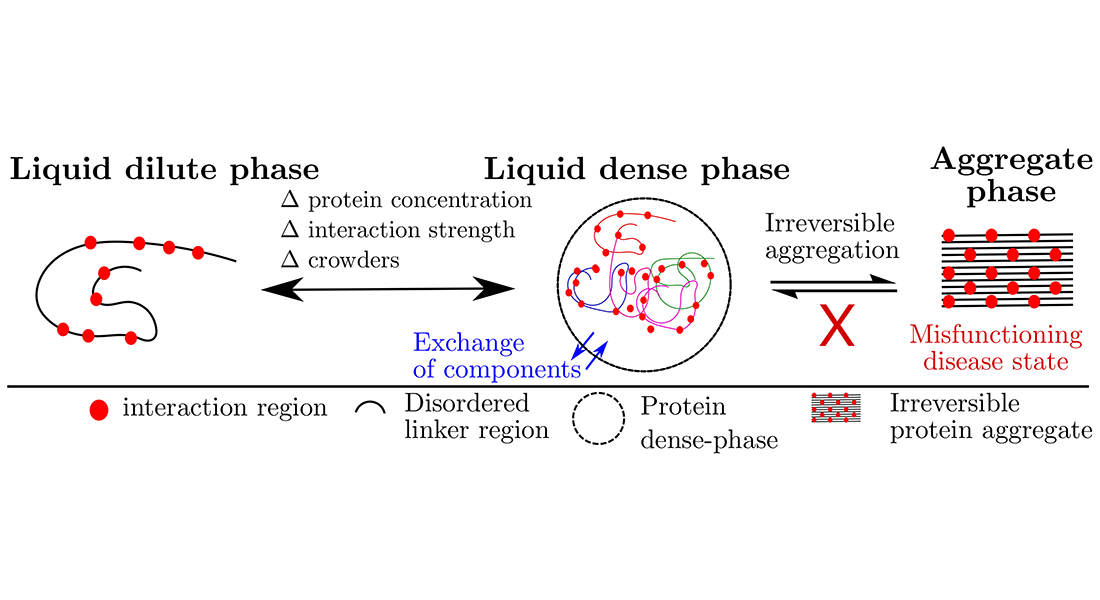 Associate Professor Vito Foderà (Department of Pharmacy) has received a research grant from the Novo Nordisk Foundation to develop a new approach to investigate the origin of protein-related neurodegenerative diseases. The project aims at employing advanced X-ray and neutron scattering techniques to study the biological process, which leads to the development of Parkinson's disease.
The focus will specifically be on a phenomenon called liquid-liquid phase separation and on the protein-protein interactions involved in it. The project is in collaboration with Associate Professor  Annette Langkilde (Department of Drug Design and Pharmacology) and Dr. Martin Weik (Institut de Biologie Structurale, Grenoble, France) and is built on the use of the in-house small angle X-ray scattering facility at SUND (CPHSAXS).
On a separate project, Postdoc Min Zhang (Department of Chemistry) received a Lundbeck Foundation Experiment grant in collaboration with Associate Professor Nikos Hatzakis (Department of Chemistry and Nanoscience Center) and Associate Professor Vito Foderà (Department of Pharmacy). The aim is to study the inhibition mechanisms of a number of osmolytes against Alzheimer's disease using advanced real-time single molecule approaches. This can unravel potential routes of inhibition of the process leading to the formation of Alzheimer's plaques in patients.
"The development of new approaches to study the phenomenon of protein aggregation in neurodegenerative diseases is crucial in the current scientific debate. This is particularly true in the study of the very early events preceding the onset of disease symptoms and in the development of pharmaceutical treatments.  I think that these two projects employing state-of-the-art technologies will give the unique possibility to gain a more clear overview on the role of protein-protein interactions in the diseases, potentially providing a new platform for the design of therapies against amyloid-related pathologies" Vito Foderà said.
Contact information
Associate Professor Vito Foderà
Phone: +45 35 33 61 31
vito.fodera@sund.ku.dk
https://www.vitofodera.com